About Us
WiConnect – established in 2005 – evolved from its humble beginning in the telecommunications industry over the years to become one of the largest system integrators in the GCC region with over 200 employees, three main offices in Riyadh; Jeddah; and Dammam, and 15 strategically located Maintenance Centers (MCs) distributed in the kingdom
Service Offering
The outsourcing trend is gaining a significant foothold in the current telecommunications market, as most telecommunications companies today prefer to outsource all their non-core engineering functions and concentrate mainly on their core services delivery, customer quality management and marketing functions. Tight budgets, limited human resources and reduced capital investments are the main driving force. WiConnect as a major player in the regions telecommunications landscape understands these challenges and has designed a portfolio of solutions and services that best support the client needs through the entire network life cycle beginning with the early stages of network planning and design, through to the deployment and integration stages, and ending with a universal, all encompassing operations and maintenance service. This life cycle is usually supported by WiConnect's consultancy services at an earlier stage that provides the client with both technical and financial strategic insights thus clients achieve their key business objectives.
In-House Model
Thanks to a unique mixture of strategic innovation and experience in delivering the type of solutions and services required by today's telecommunications industry while adhering to the high quality and efficiency. WiConnect provides a complete in-house life cycle wireless telecommunication solutions, beginning with the early stages of initiation, network planning and design, execution, commissioning and ending with a universal, all encompassing and Managed Network Services. All of which requires a wide range of specialised skills and access to a wealth of resources that many businesses in today's market struggle to acquire and sustain.
WiConnect has overcome this challenge by focusing our core strengths in-house, in line with its goals of achieving long term sustainable business with its clients, therefore focusing the entire organisational goals by maximising the system up-time through our real-time, pro-active monitoring, root cause analysis, and work flow service automation. The results helps lead our clients (1 Telecom Operators, Wireless and Satcom Service Providers and other entities such as Governments and Banks ICT sectors) to increased revenue growth and increased employee productivity; reduced risk; redeployment of company resources and optimised network performance.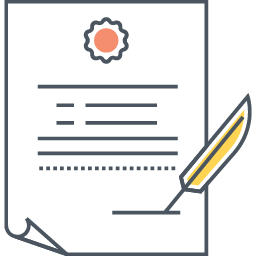 Have any inquiries?
If you have any inquiries feel free to contact with us right away